Jace Cadle Kelly Green BB Lee
PRESS KIT & BOOKING INFORMATION
The Jace n' Lee Press Kit includes a brief biography, song list, stage plot and contract rider.
Hard copies of Press Kit available at the bottom of the page, thank you.
A Brief Biography of:
Jace n' Lee
Jace n' Lee is a quintet of professional musicians that are true road warriors. Playing a mixture of Southern Rock, Country, Rock, and Ballads, the dance floor is filled everywhere they play.
A little history about the band:
Jace Cadle met B.B. Lee in 2005 during an open mic night at a venue just north of Atlanta. B.B. plays lead guitar, sings and writes music. Jace has since played extensively around the Atlanta area at local venues. Jace plays rhythm guitar, sings lead vocals, writes music and is an accomplished artist.
Over the next several years, while playing in different projects, their paths continued to cross. In 2009, they decided to join forces, creating Jace n' Lee.
To fill out the band is Kelly Green on Lead Vocals, Slide Guitar and Second Lead Guitar. Next was B.B.'s life long friend, Lou Park on Bass Guitar and Vocals. To round it off, Dawg Burnett to play Drums and Percussion.
Steve "Song Rider" Dempsey was the original Bassist and is one of the founding first five (1st 5) members of the Jace n' Lee Band. Steve has since left the band and will be missed.
Rick (pictured below) duals as Security and Roadie.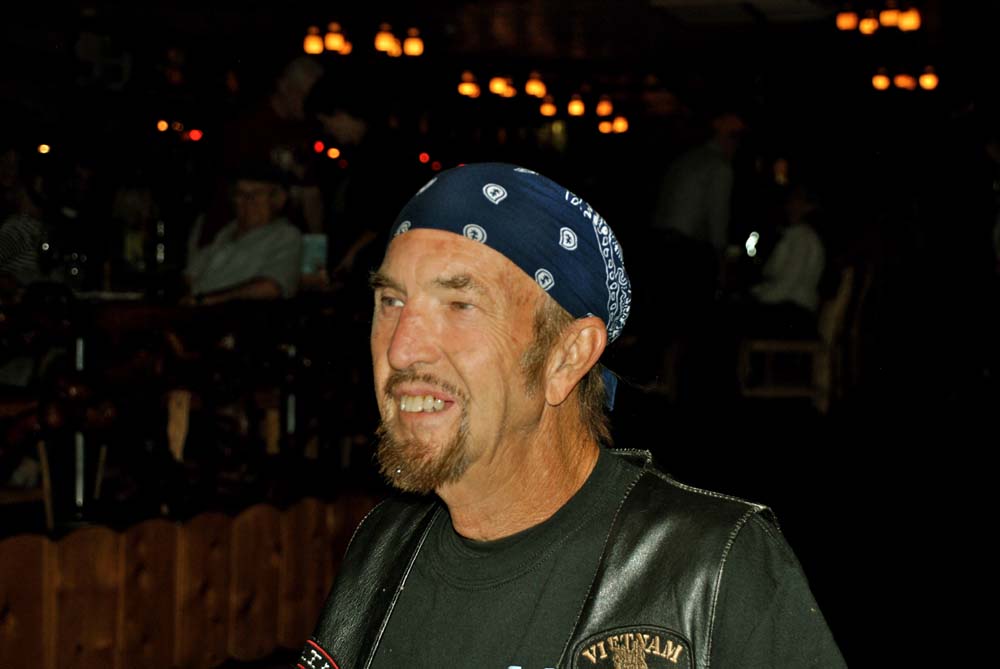 The various members of the band have played and toured with artists such as:
Confederate Railroad, David Allan Coe, Molly Hatchet, the Byrds, Government Mule, Eric Quincy Tate, Hank Williams, Jr. and more.
Now, as a cohesive unit, Jace n' Lee is road tested and crowd approved. They are currently traveling the country playing dance clubs, casinos, and festivals. They would be happy to be a part of your venue or event.
CLICK NAMES ABOVE FOR INDIVIDUAL
BIO PAGES ON EACH BAND MEMBER
For more information or to book Jace n' Lee:
jacenleeband@gmail.com www.jacenlee.com
We thank you for your interest and support...Jace n' Lee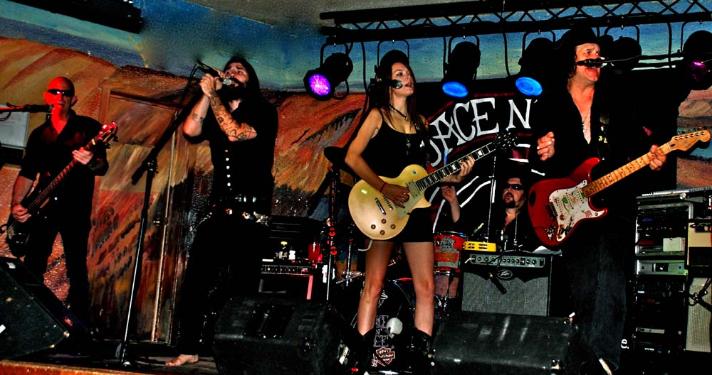 The Jace n' Lee Press Kit (all 3 parts) is available
by clicking the Name of the Documents below:
And feel free to print the photos too....thank you,
Jace n' Lee