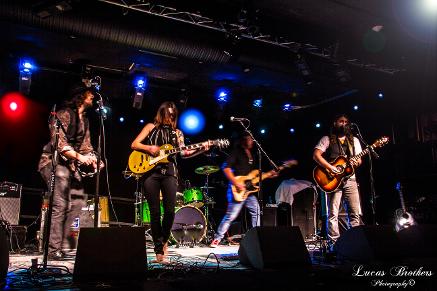 This IS NOT the Russian KGB hiding behind your sofa or coming to get you from the cold war. Instead you will find the "Texas" KGB in your local club playing the music you love. (Maybe watch out for Dawg!)
The Texas K.G.B. (Kelly Green Band) is a quintet of professional musicians that play "Original Americana Music" including Rock, Country, Blues, Alternative and more. Based in Austin, TX, they travel the country playing various venues (clubs, festivals, and private shows).
Kelly Green plays lead and slide guitar and has a clear strong voice you can hear all the way to the coast (doesn't matter, pick one) Jace plays rhythm guitar and his soulful voice is the perfect compliment to Kelly's. B.B. Lee plays bass and sometimes lead guitar. Kody Lee plays the saxophone, adds percussion and back up vocals. Last, but not least, Dawg on drums rounds out The Texas K.G.B.
Here's a few Texas K.G.B. originals recorded live. We plan to produce our first CD soon.
Waltz into Texas by The Texas KGB.mp3
Jessie s Song by The Texas KGB.mp3
One More Time by The Texas KGB.mp3
Doctor Doctor by The Texas KGB.mp3
Out of Chaos by The Texas KGB.mp3
And here's a couple of Covers as an example. Thank you...Kelly, Jace and Dawg.
Down by the Water a Decemberists song covered by The Texas KGB.mp3
Love Me Like a Man a Bonnie Raitt song covered by The Texas KGB.mp3
SMUGMUG Gallery....click on the gallery above and then "Slideshow" to see the captions for the photos.