Dawg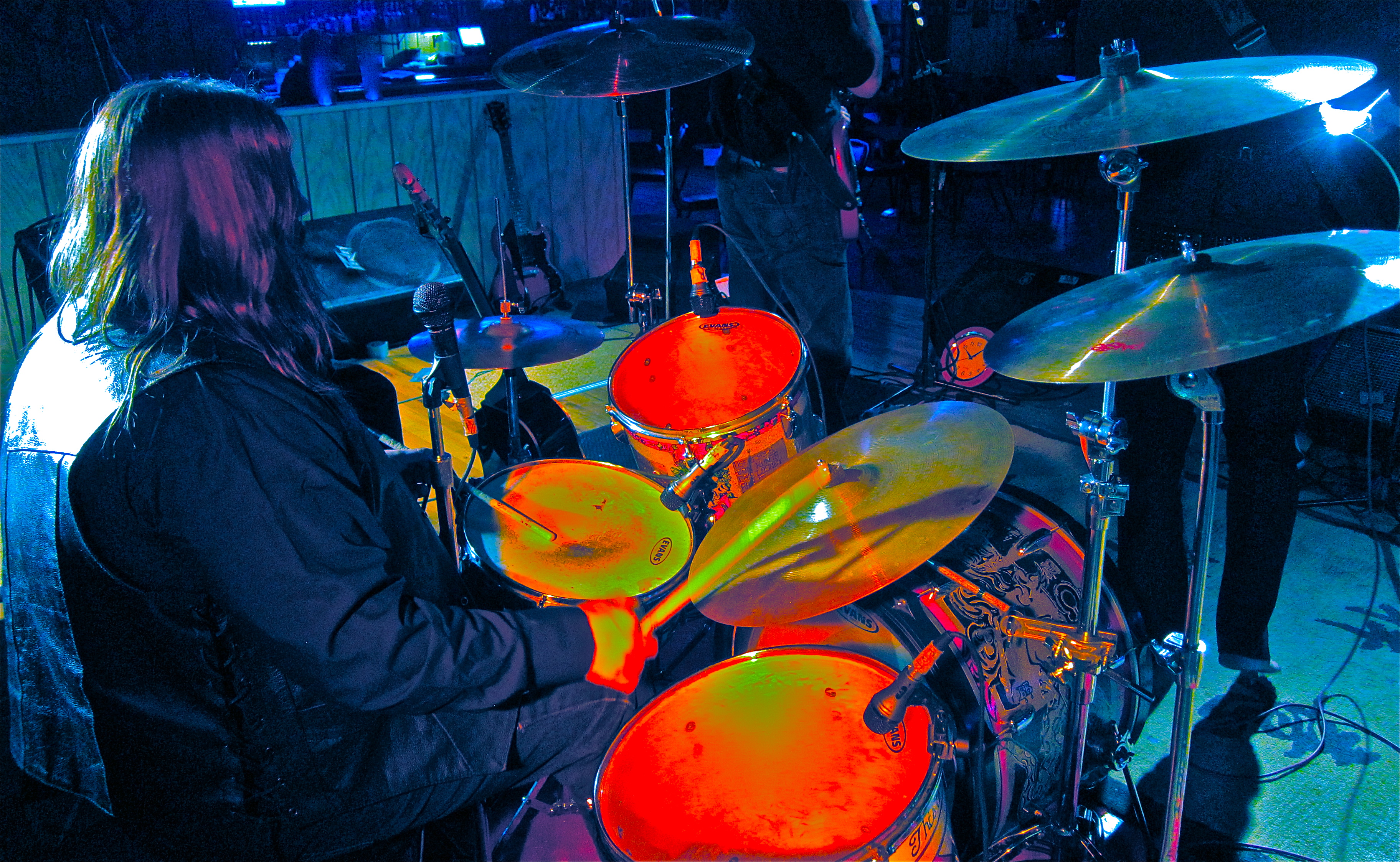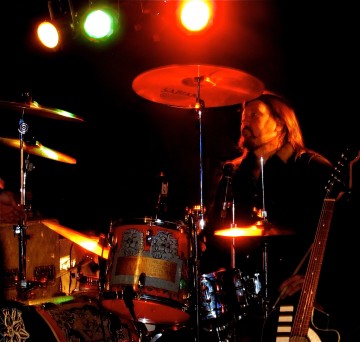 Q & A with Dawg
Q: When and where were you born?
A: March 9th in Atlanta, GA, raised in Smyrna, GA.
Q: What's your sign?
A: Pieces
Q: Do you believe in Astrology?
A: No, I am not much on Astrology.
Q: When and why did you start playing?
A: I started playing when I was about 17. Thats when I first saw Eric Quincy Tate and Donnie McCormick, Nuff said !!!!!
Q: Which instruments do you play?
A: Drums , congas, pretty much anything I can hit with sticks and make noise.
Q: What was the first tune(s) you learned?
A: I don't remember.Q: Is your family musical?
A: Yes, my mother can play the radio. Actually, my brother plays drums, my youngest son plays drums & guitar, my POP played Trombone. my Grandmother played Piano & her mother played Piano,Guitar & Accordian.
Q: Which famous musicians do you admire?
A: Thats hard , there are sooooo many. here are the highlights: Wayne "BEAR" Sauls, my spiritual big brother who brought me up in this business. Warren Haynes arguably the most soulful man on the planet. David Allan Coe, Willie Nelson, Waylon Jennings, for doing it their way. Keith Richards for bein' Keith Richards. Even though I am a drummer I love guitar players so Johnny Winter, Mike Bloomfield, Lonnie Mack, Buddy Guy , Jimmy Thackery, all the early blues cats.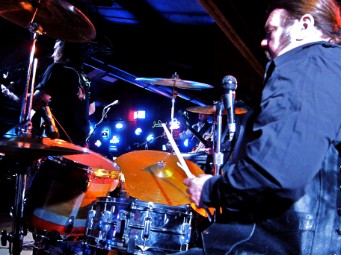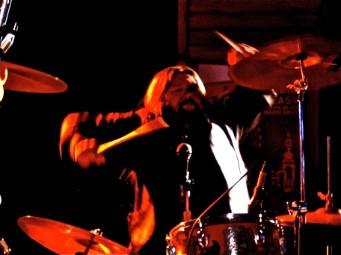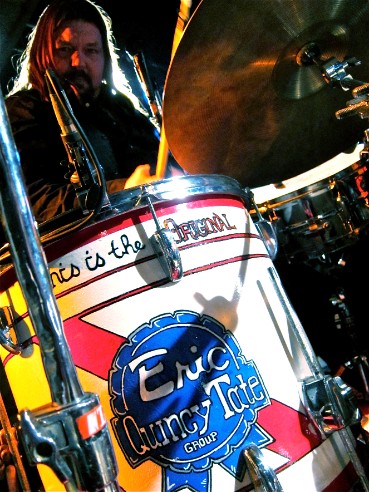 Q: Which famous musicians have you learned from?
A: Donnie McCormick. Charlie Watts, W.S."FLUKE" Holland, Levon Helm, Paul English, Al Jackson, Butch Trucks, Jaimo, Matt Abst, I have copped licks from all those cats.
Q: Who was your first teacher? Other teachers?
A: As far as having a drum teacher ,no one. I learned from sitting in my basement with headphones banging on my kit. Now, as far as learning the music business, I would say "Bear" Sauls, David Allan Coe, & "Rodeo" Barton
Q: Describe your first instrument and other instruments special to you.A: My first instrument was a cheap accoustic guitar, but, I quickly learned I was much better on drums. My first Drum kit was a old 1960's Ludwig champagne sparkle kit that I bought from Donnie Mac. Now I play a Tama Kit my sons gave me and I let Jace loose painting on it.
Q: What are your fondest musical memories? In your house? In your neighborhood or town?
A: My fondest memories are made every night with Jace n Lee.
Q: Were you influenced by old records & tapes?
A: Very much so. There again, there are so many. Lets say anything by Eric Quincy Tate,the Allman Brothers, Motown , Otis Redding, Wilson PIckett, Fifties oldies , old blues, old hardcore country,not this bogus crap they have today.
Q: Who's your favorite musician(s)?
A: Warren Haynes , "Bear" Sauls, Berry Oakley, B.B. Lee, Steve Dempsey, Nate Nelson, Willie Nelson, Bill Sheffield, the Allman Brothers, E.Q.T., anything old, I don't like much new stuff.
Q: What is your favorite song?....yes, just one!
A: I guess my favorite song right now is " I hope she dont come back" by Nate Nelson.
Q: Do you get nervous before a performance?
A: We play 5-7 nights a week, under so many different conditions I dont get nervous with Jace n Lee.
Q: How do you handle mistakes during a performance?
A: We laugh it off & talk about it later.
Q: What advice would you give to beginners who are nervous?
A: Just keep on keeping on. Play any and all places you can...and don't get in this business to make money.
Q: How often and for how long do you practice? Exercises?
A: I will get a pair of sticks, and play along to whatever music might be playing.
Q: Do you teach music?
A: Noooooooooooo!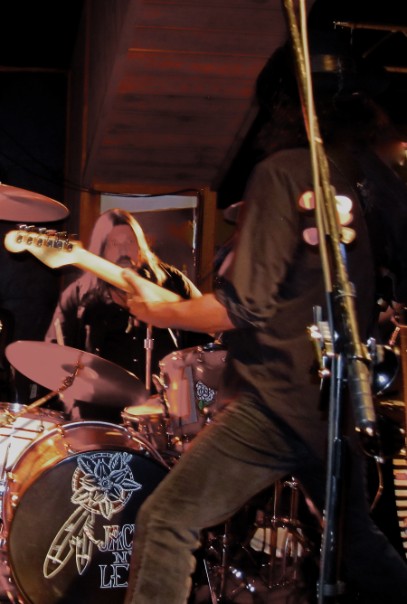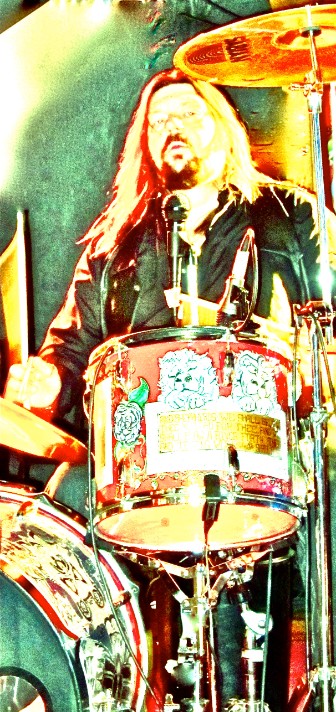 Q: How do you balance your music with other obligations - mate, children, job?
A: My music is my life, I am single, and my boys are grown.
Q: Who have you played for and/or with?
A: Most of my career was on the technical side. but that was with Eric Quincy Tate, David Allan Coe, & Confederate Railroad.

Q: Why do you love music?
A: Because it keeps me sane !!!!!!!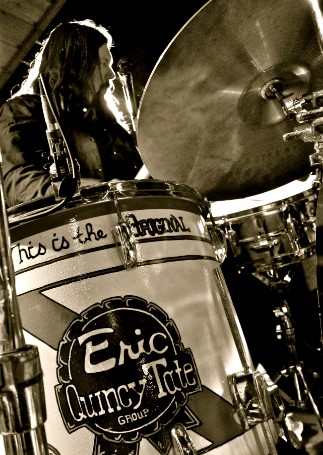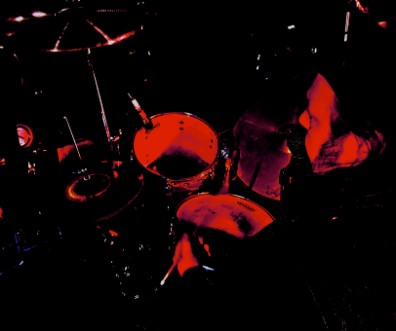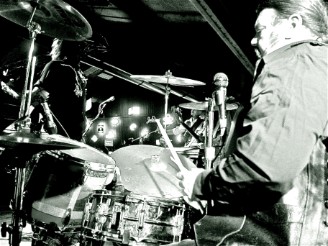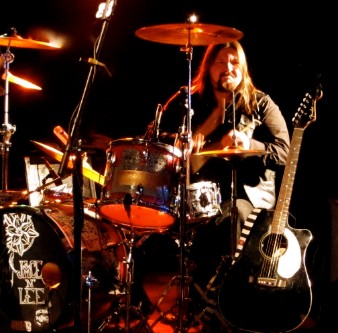 Dawg,
the Drummer for Jace n' Lee