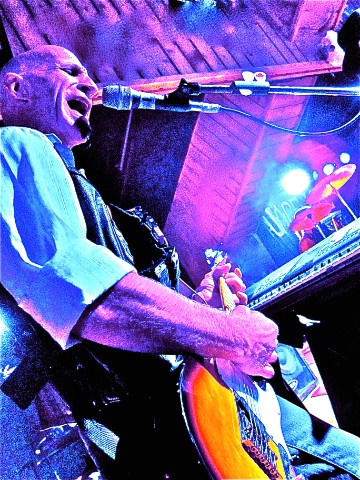 Q & A with Lou
Q: When and where were you born?
A: December 15, Brooklyn, New York, raised in Petoskey Michigan, but lived my adult life in the St Louis Missouri area.
Q: What's your sign?
A: Sagitarius
Q: Do you believe in Astrology?
A: By religion I am a Christian however I believe it is difficult to deny the accuracy of astrology.
Q: When and why did you start playing?
A: I started playing music when i was 14 years old because music has always been the biggest influence in my life.
Q: Which instruments do you play?
A: I play bass guitar, 6 & 12 string electric and acoustic guitar, keyboards, harmonica and a little mandolin.
Q: What was the first tune(s) you learned?
A: "25 or 6 to 4" by Chicago.
Q: Is your family musical?
A: Yes, Family reunions were always small music festivals. All of my Uncles played guitar and/or piano. My grandma played piano in Church for 50 years. Everyone sang and most of my cousins play as well.
Q: Which famous musicians do you admire?
A: Kris Kristofferson: he is, in my opinion the best songwriter ever. He can say in 3 minutes what most cant say in a lifetime. Bob Segar: Great energy straight forward rock n roll. Johnny Winter: My older cousin gave me the album "Johnny Winter And Live" . it was the first album I ever owned. Mark Farner of Grand Funk Railroad: Incredible songwriter, singer, guitarist... and one of the most "real" people I've ever met.
Q: Which famous musicians have you learned from?
A: The same ones I mentioned in answer 6
Q: Who was your first teacher? Other teachers?
A: I never had a teacher per-say. Mostly self taught but have picked the brain of almost every musician I have had the opportunity to play with over the years. Rob Tyner of the MC5 did give me pointers on vocal applications and Taz Digregorio on keyboards.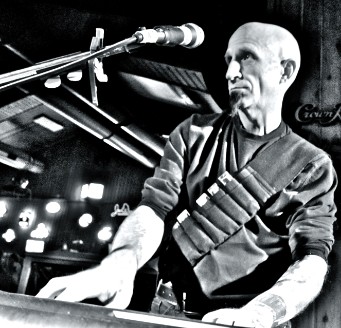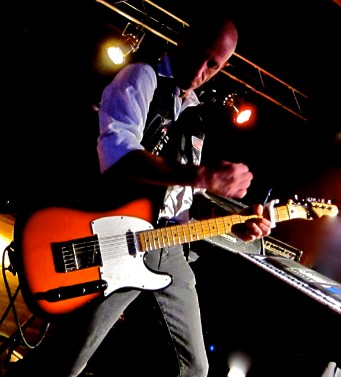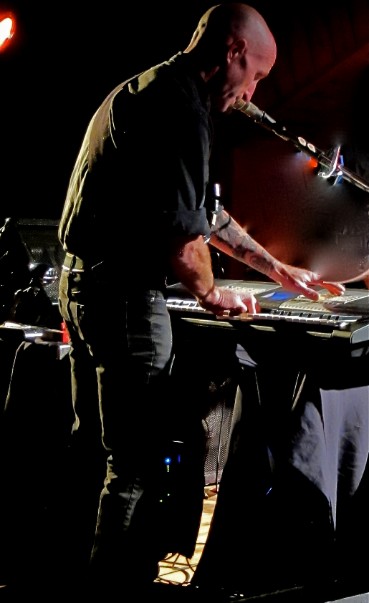 Q: Describe your first instrument and other instruments special to you.
A: My first guitar was an Alverez acoustic. I bought it with my own money. My girlfriend's (at the time) family owned a music store, so i got it at cost. Years later I bought a Guild fretless bass... a "friend" stole it. I had a Strat that I gave to my son.... he still plays it.
Q: What are your fondest musical memories? In your house? In your neighborhood or town?
A: My fondest memories are yet to come. Every time I get to play is a fond memory.
Q: Were you influenced by old records & tapes?
A: Of course I was. Most of the Beatles albums....the first 4 Aerosmith albums.... Kris Kristofferson's "Jesus was a Capricorn" and Grand Funk's "All the Girls in the World Beware".
Q: Who's your favorite musician(s) and favorite song?
A: I like alot of the older performers and their music. It's hard (impossible ) to pick even a top 5 let alone one. I would have to restate the artists I have previously mentioned and add Roger Miller, Johnny Cash, David Allan Coe, Molly Hatchet and many more.
Q: Do you get nervous before a performance?
A: I don't get nervous but i do get an adrenaline rush.Waiting to go on is the worse time for me because of the pent up energy waiting to be released.
Q: How do you handle mistakes during a performance?
A: I laugh them off the best i can and try not to do it again.
Q: What advice would you give to beginners who are nervous?
A: Use that energy to put on a good show. Remember who came to see who. Just get out there and do it.... the nervousness will eventually leave.
Q: How often and for how long do you practice?
A: Being on the road we are constantly playing and practicing. Life it's self is practice. We are always learning new material.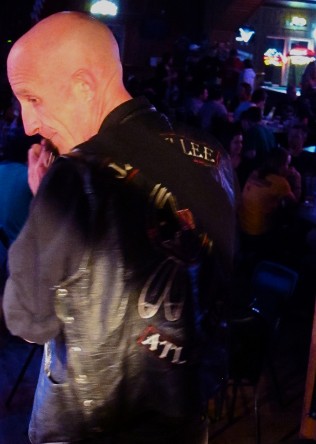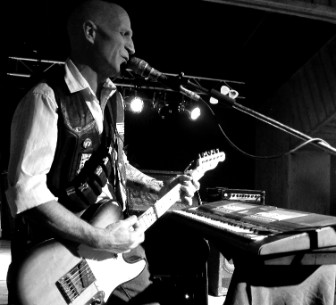 Q: Do you teach music?
A: We are all learning and teaching daily.
Q: How do you balance your music with other obligations - mate, children, job?
A: Everything is a "give and take".... you just do the best you can.
Q: Who have you played for and/or with?
A: Donnie McCormick of E.Q.T., Rob Tyner of the MC 5, The Results, Intrepid, Ballanger Park, The Dead Dog Blues Band

Q: Why do you love music?
A: How can you not love music? I never knew I had a choice.