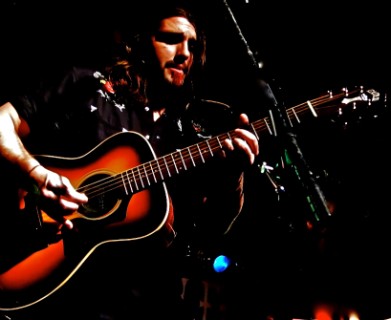 Q & A with Jace
Q: When, where were you born?
A: December 23rd, Atlanta, GA.
Q: What's your sign?
A: Capricorn
Q: Do you believe in Astrology?
A: Believe is a strong word. Though I do enjoy looking at my horoscope.
Q: When and why did you start playing?
A: I started about 8 years ago. I enjoy performing but my true passion is writing songs. Music is a way for me to communicate. I don't really open up all that much and songs help me do just that. I really like when somebody can relate to one of my songs through their own experiences. "Man I know what you were feeling that day".

Q: Which instruments do you play?
A: Guitar, Sing and a little Piano.

Q: What was the first tune(s) you learned?
A: I learned "Let her Cry" by Hootie and the Blowfish and "Turn the Page" by Bob Seger.
Q: Is your family musical?
A: Yes and No...I always liked my Father singing and playing me to sleep at night as a kid. "The Letter" and "Leaving on a Jet Plane" My Grandfather played the Organ, My Uncle Gus and Step Dad Brian were in bands when I was really young. And my Mother loves to sing. I played the cello when I was 12 but the emphasis was on athletics in my family.
Q: Which famous musicians do you admire?
A: The Rolling Stones: I love the raunchiness. The unsurrendering Rock n Roll. Their songs are still valid decades later.
Johnny Cash: To endure so much personal tragedy and have a love of music that can carry you into being a music icon in the era of Elvis, Buddy Holly, Jerry Lee Lewis, and Roy Orbison that speaks volumes to me. I'm inspired by his SOUL.
Jimi Hendrix: He was individualism at its peak.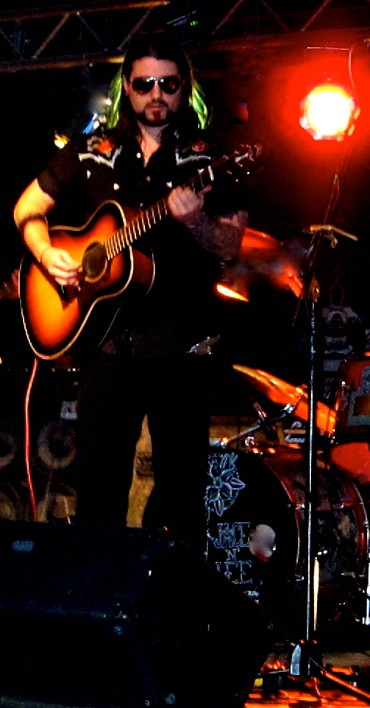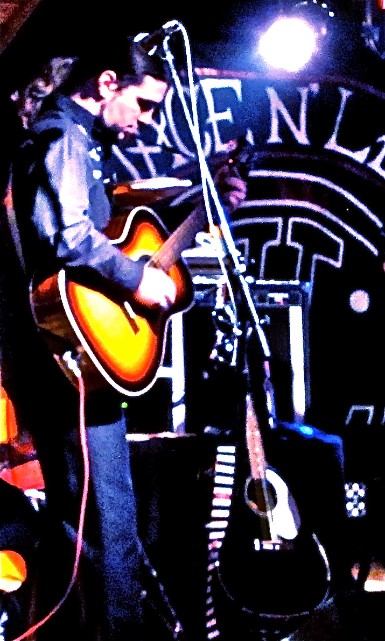 Q: Which famous musicians have you learned from?
A: The Foo Fighters, Warren Haynes, The Band, Muddy Waters, Marvin Gaye, Bob Marley, Counting Crows, The Black Crowes, Travis Tritt, Willie Nelson, Ray Charles, Bob Seger, Bob Dylan, Tom Petty, Aerosmith, Todd Snyder. Honestly?, there are too many to list. You gotta watch the great ones to see what they do and who they listen to, and then figure out what you want to sound like.
Q: Who was your first teacher? Other teachers?
A: My first teacher was Friend of mine named Russ. He and I served together in IRAQ. He found a guitar in a bombed out house. His family sent him strings and my musical education began. He showed me GCD and his love of music. My best friend Zack always likes great music. He is a great judge of what is good and bad and has no problem telling me when I have written a bad song. Which has helped me tremendously. Grace expanded my view of music and helped me to broaden my horizons. BB Lee and my current band have taken me to my current level. They are great and have made me get better or die trying. I owe a lot to these guys.
Q: Describe your first instrument and other instruments special to you.
A: My first was a $99 Aspen acoustic guitar. Jet black with a neck like a red wood tree. But it was mine. It hurt to play that guitar, but I feel like I earned my knowledge. I found my LOVE of music through PAIN.
My second was an Ibanez acoustic-electric bought for me by my Mother and my friend Daria who said they believed in my new found abilities. This guitar allowed me to be plugged in and get on stage. A crucial point in my career because it gave me a place to play my songs to an audience. It's now been painted and retired from the road, residing in my Father's collection.
My current guitar is a GUILD. I LOVE THIS GUITAR! My brother Brian helped me find this one. I can't imagine playing anything else now. It sounds sweeter than honey and plays like it was made for me.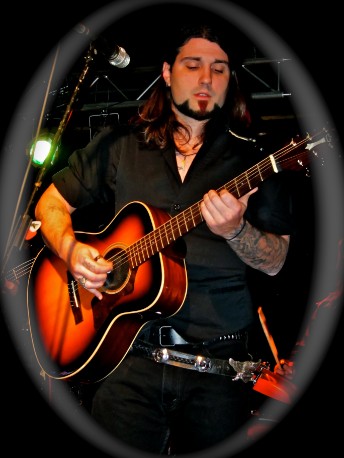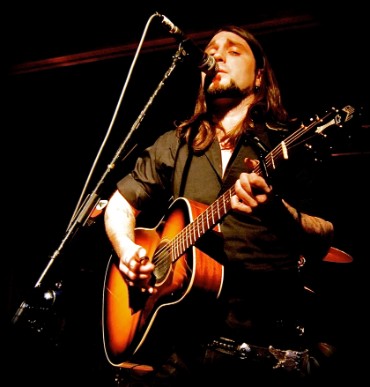 Q: What are your fondest musical memories? In your house? In your neighborhood or town?
A: Meeting Charlie Daniels, meeting Gary Allen, meeting D.A.C. having Willie Nelson sign my guitar, and everyday I get to play music with my friends.
Q: Were you influenced by old records & tapes?
A: Yes, I find inspiration in the songs and albums I listen to. But I have my own sound so I don't spend too much time listening to what other musicians do. I care more about lyrical and emotional content than I do the solos, and driving beats. But it's because I'm a writer and not much of a dancer. To me it's how you say what you say. Bob Dylan, Willie Nelson, John Prine. I am a vinyl head though. I love records!
Q: What is your favorite song?....yes, just one!
A: Top 4 favorite songs....can't do just one!
Whole Wide World by Wreckless Eric, 9 Crimes by Damien Rice, Ran Another One off Today by Nathan Nelson and Crazy by Willie Nelson.
Q: Do you get nervous before a performance?
A: I used to but not anymore. I started playing and singing at 22 years old. 2 months later I got on stage. I was nervous but liked it too much to stop.
Now I have played over 1300 shows for so many different kinds of people in different places that I don't see the point of being nervous. It's a thing of the past.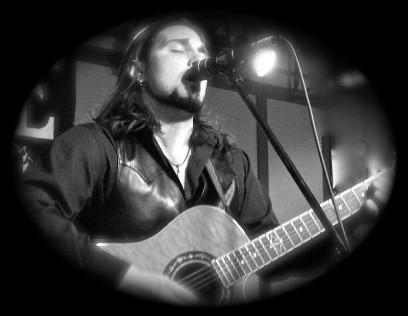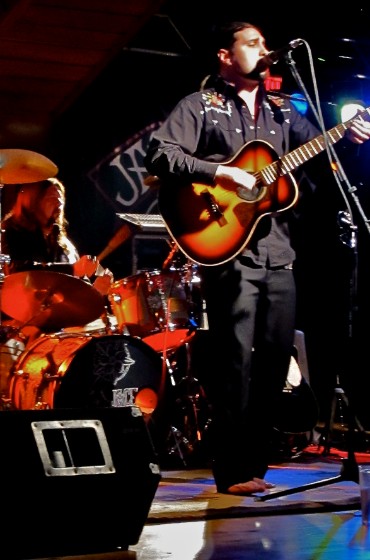 Q: How do you handle mistakes during a performance?
A: Mistakes happen all the time. The average listener doesn't even know they hear it unless it's a wanker. Live music is just that. "LIVE". When you can't reproduce your sound live you shouldn't play it. I used to care but now I don't. You just gotta laugh about it.

Q: What advice would you give to beginners who are nervous?
A: Keep going!, like anything in life..... this too shall pass.
Q: How often and for how long do you practice? Exercises?
A: As often as you can for as long as you can. I only get better when I play. If you want to get better you have to play with people who are better than you. Open Mics and Jam sessions. I'm pretty much self taught. I played any songs I could get my hands on. I read books about how guitars are made, how they are played, chord charts etc. I wasn't afraid to ask questions. But for the record you should never "play" music, you "feel" it.

Q: Do you teach music?
A: I'm not sure I would make a good teacher.
Q: How do you balance your music with other obligations - mate, children, job?
A: I don't have any kids, I'm not married and the music is my job....in fact it's my life. My balance is achieved by having a great support system of my family and friends. They encourage me to chase my dreams. To succeed at something you must become it.
Q: Who have you played for and/or with?
A: Gary Allen, Blondie, Lefty Williams, Davin McCoy and Friends, Bucky Covington, Mark Farner (grand funk railroad), Mitch Mitchell (jimi hendrix drummer), JACE n' LEE, and so on. If I left anybody out I'm sorry.
Q: You play barefoot on stage?
A: Lost some of my hearing during the invasion of Iraq. I can feel the beat with the soles of my feet.
Q: Why do you love music?
A: I have a hard time with people. I'm just quiet, I guess. Even my friends say I don't talk that often. Music is my vessel for connecting with people. It makes me feel good. Being a musician is a labor of love, and when you do what you love, you never work a day in your life. "Funny how falling feels like flying.....for a little while" - Bad Blake